Date/Time
Date(s) - 13/09/2017
8:00 pm - 10:00 pm
Location
Lackagh Parish Centre
Categories
The Western Family History Association held its first public meeting of the new season on Wednesday 13th September 2017 in Lackagh Parish Centre. The guest speaker, Mike Kilkelly, gave an excellent talk entitled "A Unique Approach to Recording Family History".
About the Speaker
Mike Kilkelly was born and grew up in the shadow of Athenry Castle in Co Galway. While having great intentions to research his family history over the years, he only started in earnest around 2011 and continues to discover new connections.
 Mike's Talk
"A rare insight into the life of a 17th century Connaught Clan"; that is how a 1931 Newspaper described one of the unique records that the speaker will present from his family research.Even though thousands of records were destroyed in the Public Records Office in 1922, some survived. This talk described how the speaker came across a unique family tree completed in 1921 by a professional genealogist named Philip Crossle and how he combined it with his own family history research. Supporting records include family tree records back to the 15th century; Chancery pleadings; wills; 1821 census extracts etc. The records also describe how a family moved from South Galway to lands far and wide with varying fortunes, some ending up on different sides during the 1916 conflict.
The talk described how a newcomer to family history research was able to compile a very detailed family tree through use of the internet and networking with many interested parties.
Website
Mike also described how he has put together uploaded summaries on a website so that he can share with the many cousins he has discovered in Ireland, the UK and the US. See Mike's website at kilkelly.weebly.com.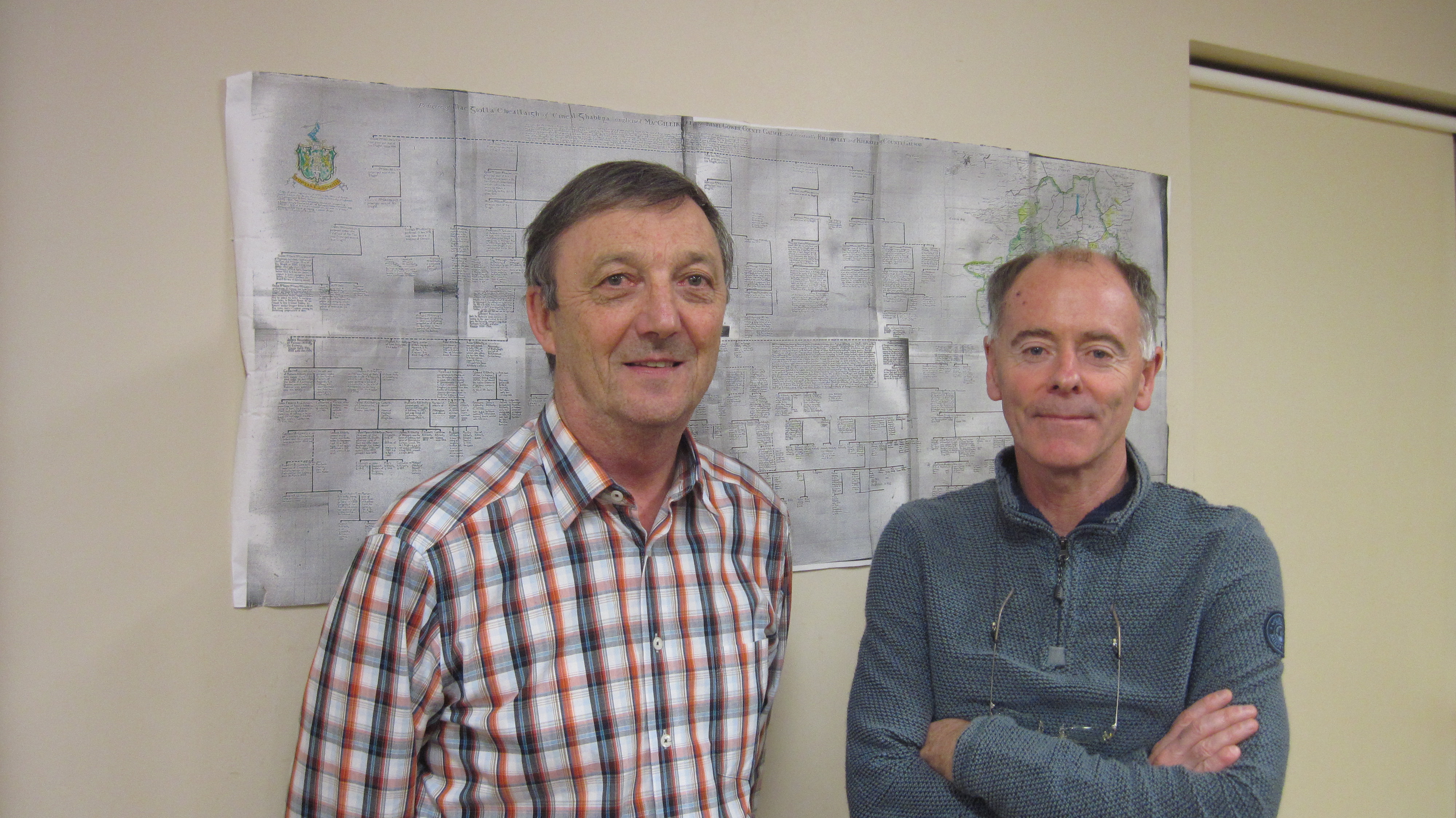 Mike Kilkelly (speaker) & Padraig Burke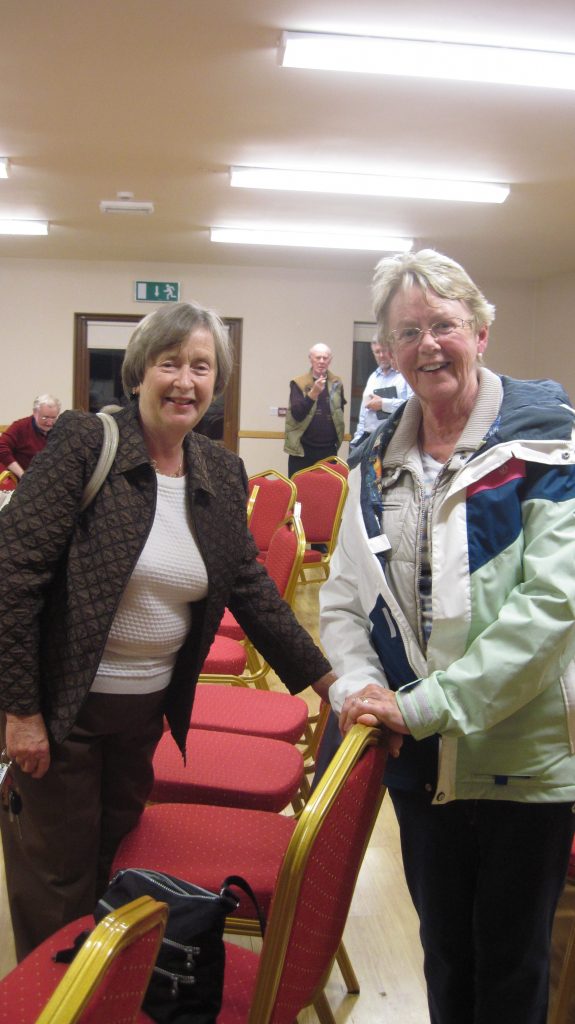 Anne Bruzzi & Nora Hanratty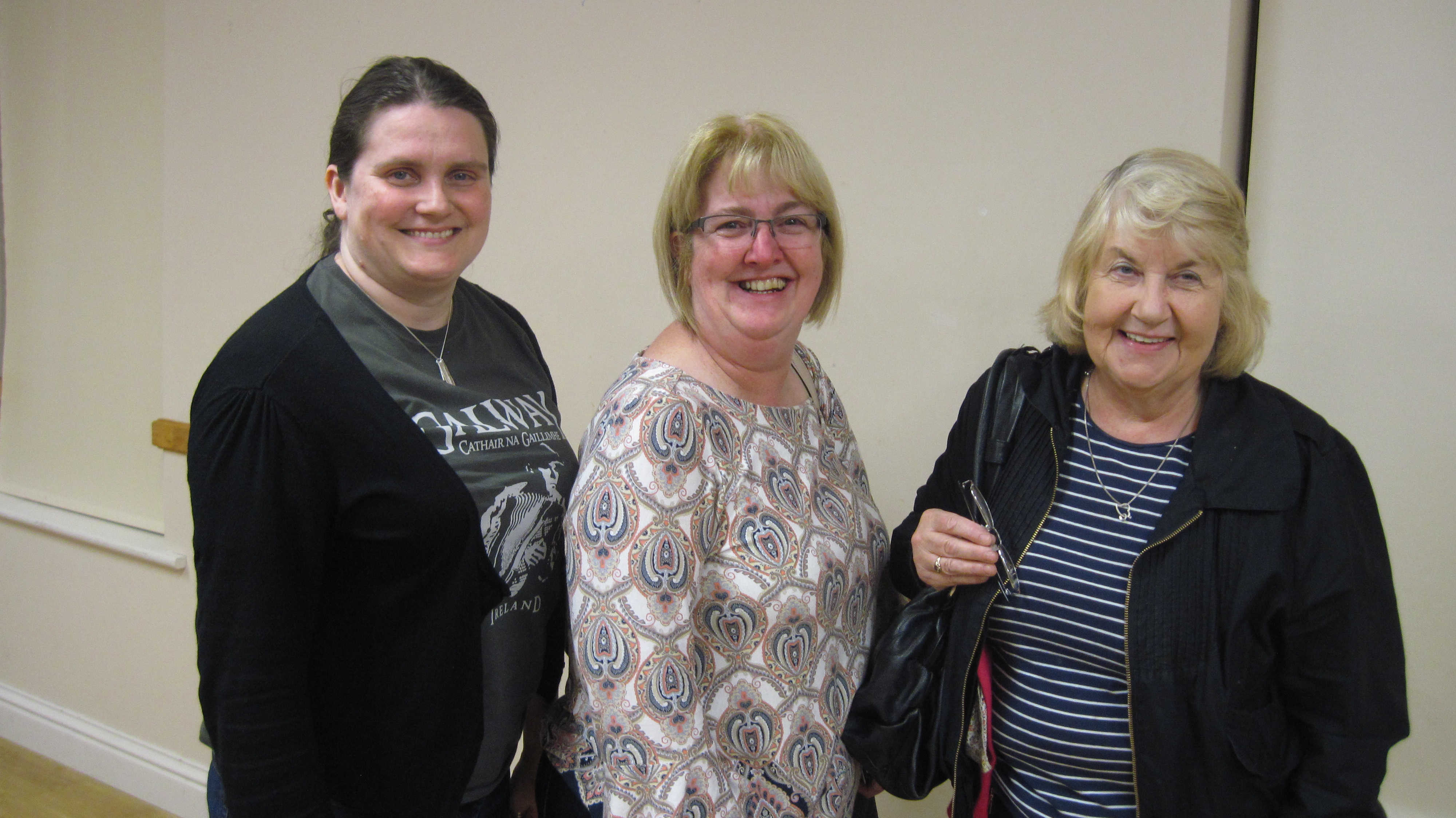 Clare Horgan, Antoinette Lydon, & Frances Kelly-Madden
September 2017 Meeting – Mike Kilkelly: A Unique Approach to Recording Family History